Playing History
| Season | Division | | | G2G | | | Win % | Draw % | Loss % |
| --- | --- | --- | --- | --- | --- | --- | --- | --- | --- |
| 2017-18 | Super Premier Division | - (1) | 0 | - | 0 | 0 | 0.0% | 100.0% | 0.0% |
| Totals: | | 0 (1) | 0 | | | | | | |
Apps = First Team Appearances (Sub Appearances) | Gls = Goals
GtGR = Goals to Games Ratio | W/D/L - Games won, drawn or lost as percentage of games played in
Yel = Yellow Cards/Cautions | Red = Red Cards/Dismissals
List of Goals Scored
None
List of Games Played (click to expand)
Biography
There is no bio for this player yet.


Debut (as sub)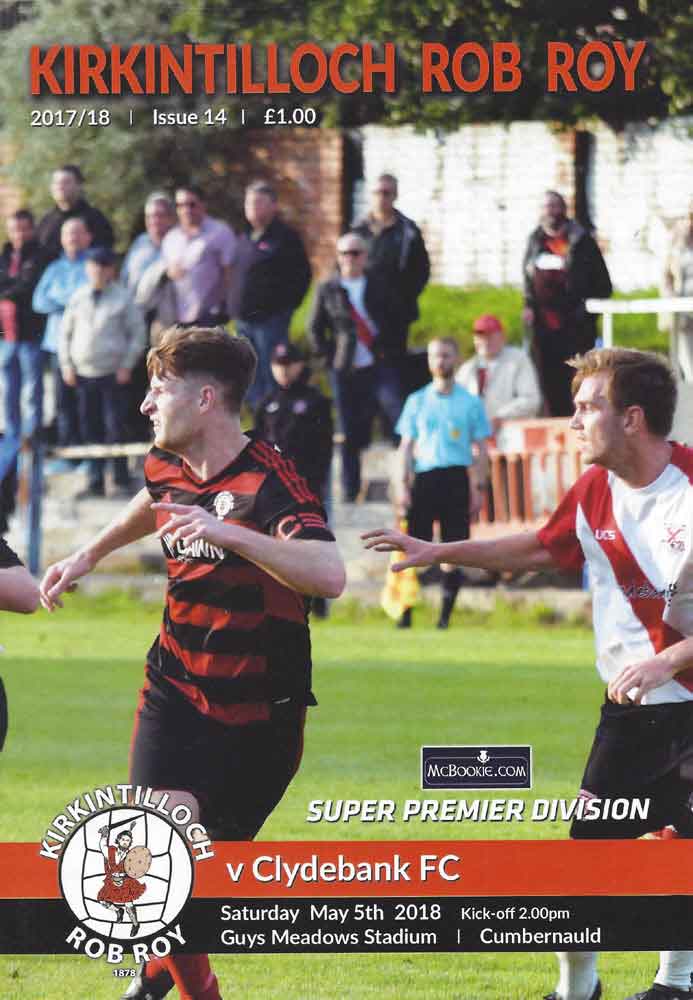 May 5th, 2018
Kirkintilloch Rob Roy 2 - 2 Clydebank
League (Super Premier Division)
Timeline
Clydebank looked to have finally extinguished the threat of the relegation play-offs this afternoon by picking up a valuable point against Kirkintilloch Rob Roy. Both sides were down to the bare bones in terms of team selection. So bad was it for the home side that they tried and failed to have the match postponed. The Bankies also struggled to get a team on the park with Deas and Pearson both starting three match bans. The Bankies were forced to draft three of the u-19s to make up the bench with manager McAnespie having to delay hanging up his boots for another week.
Collectables (Stickers & Cards)
Sorry, there are no cards or stickers available for this player.
---
Magazine Articles
Sorry, there are no magazine articles available for this player.