Playing History
| Season | Division | | | G2G | | | Win % | Draw % | Loss % |
| --- | --- | --- | --- | --- | --- | --- | --- | --- | --- |
| 2017-18 | Super Premier Division | - (1) | 0 | - | 0 | 0 | 100.0% | 0.0% | 0.0% |
| Totals: | | 0 (1) | 0 | | | | | | |
Apps = First Team Appearances (Sub Appearances) | Gls = Goals
GtGR = Goals to Games Ratio | W/D/L - Games won, drawn or lost as percentage of games played in
Yel = Yellow Cards/Cautions | Red = Red Cards/Dismissals
List of Goals Scored
None
List of Games Played (click to expand)
Biography
There is no bio for this player yet.


Debut (as sub)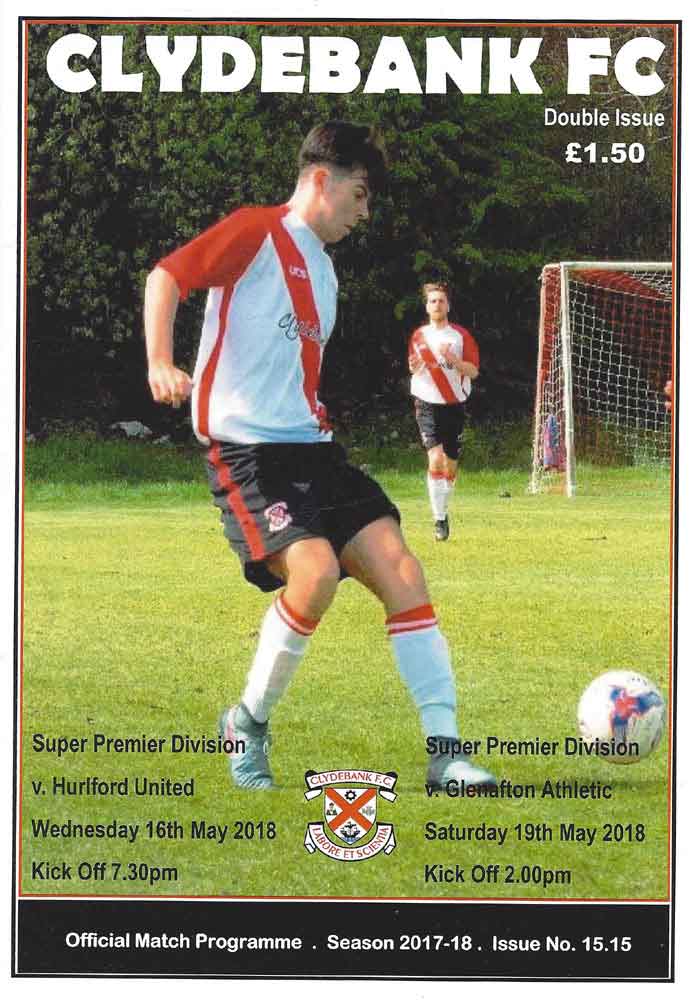 May 16th, 2018
Clydebank 3 - 0 Hurlford United
League (Super Premier Division)
Timeline
It's amazing how a team can go from one game with hardly a shot at goal to being 2-0 within quarter of an hour in the next. Hurlford were to find a much better Clydebank side than the one Cumnock faced only a few days ago, The Scottish Junior Cup finalists may have rested one or two players, but were by and large at full strength.
Collectables (Stickers & Cards)
Sorry, there are no cards or stickers available for this player.
---
Magazine Articles
Sorry, there are no magazine articles available for this player.