Playing History
| Season | Division | | | G2G | | | Win % | Draw % | Loss % |
| --- | --- | --- | --- | --- | --- | --- | --- | --- | --- |
| 2019-20 | West Region Premiership | - (1) | 0 | - | 0 | 0 | 100.0% | 0.0% | 0.0% |
| 2018-19 | West Region Premiership | - (2) | 0 | - | 0 | 0 | 50.0% | 0.0% | 50.0% |
| Totals: | | 0 (3) | 0 | | | | | | |
Apps = First Team Appearances (Sub Appearances) | Gls = Goals
GtGR = Goals to Games Ratio | W/D/L - Games won, drawn or lost as percentage of games played in
Yel = Yellow Cards/Cautions | Red = Red Cards/Dismissals
List of Goals Scored
None
List of Games Played (click to expand)
Biography
There is no bio for this player yet.


Debut (as sub)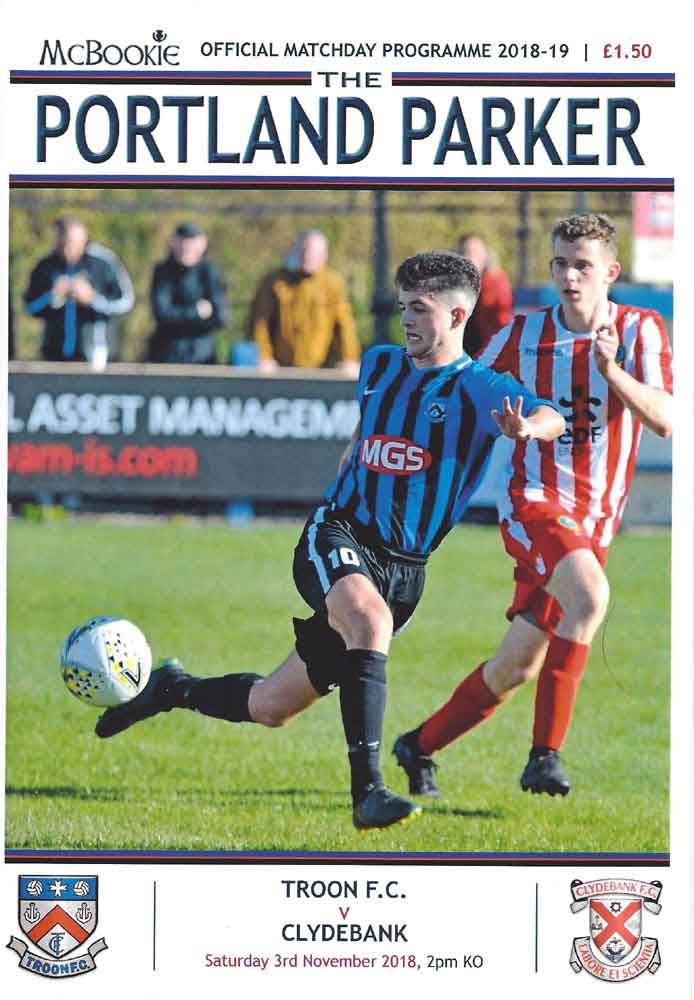 November 3rd, 2018
Troon 1 - 5 Clydebank
League (West Region Premiership)
Timeline
Clydebank turned in what was arguably their most dominant performance of the season as they wiped the floor with in-form Troon at Portland Park this afternoon. Jordan Shelvey helped himself to a career first hat trick with Stevie Higgins and Del Hepburn adding one each as the Bankies rattled in five goals for the loss of only one.

Clydebank climbed into the top half of the league for the first time this season with a fine 5-2 win over struggling Rutherglen Glencairn. The Bankies made it four wins from the last five with quite possibly their best performance of the season, but defensive errors continued to leave a cautionary note behind that will surely be a priority for new manager Gordon Moffat.
Collectables (Stickers & Cards)
Sorry, there are no cards or stickers available for this player.
---
Magazine Articles
Sorry, there are no magazine articles available for this player.