Playing History
| Season | Division | | | G2G | | | Win % | Draw % | Loss % |
| --- | --- | --- | --- | --- | --- | --- | --- | --- | --- |
| 1972-73 | Division Two | 3 | 0 | - | 0 | 0 | 0.0% | 0.0% | 100.0% |
| Totals: | | 3 (0) | 0 | | | | | | |
Apps = First Team Appearances (Sub Appearances) | Gls = Goals
Cln = Clean Sheets | CtGR = Clean Sheets to Games Ratio | W/D/L - Games won, drawn or lost as percentage of games played in
Yel = Yellow Cards/Cautions | Red = Red Cards/Dismissals
List of Goals Scored
None
List of Games Played (click to expand)
Biography
The sale of goalkeeper Mike McDonald to Stoke City in October 1972 saw Clydebank scrambling around looking for a replacement. Ronnie Lowrie of St.Roch's had already been touted as McDonald's replacement but there was a delay in getting him in on trial so Mr Steedman turned to Stewart Forsyth of Clydebank Juveniles to fill the gap.

Forsyth although playing Amateur Football would not have been an unfamiliar face to Mr Steedman. The best of local talent in Clydebank were invited to join Clydebank FC at training on a Monday night and Stewart Forsyth would in all probability have been one of those invited.

The eighteen year old Forsyth made his debut at Cliftonhill on 28 October 1972 in a 4-1 loss to Albion Rovers, he lost an early goal but played reasonably well although his inexperience of senior football did show. His home debut was the following Saturday at Kilbowie against Alloa and this time Stewart was to lose three early goals as Alloa raced into a 3-1 lead with only 20 minutes played. There were no further mishaps and although Clydebank pulled a goal back early in the second half to make it 2-3, Alloa hung on for victory.

One other thing to take from that game, the blonde number 11 looked handy, his name Joe McCallan, he would turn out to be more than handy with the Bankies.

That looked the end of Stewart Forsyth's time at Clydebank as Ronnie Lowrie began his trial period, but that old finger of fate was to play its part once again. Lowrie turned down the offer of a contract and a man called James Harvey Gallacher was to become the custodian between the sticks at Kilbowie Park. Like all Clydebank keeper's Jim Gallacher was to get injured, although this time it was work related, and Stewart Forsyth earned an unexpected and shock recall to the side at home to Dunfermline on 13 January 1973. He was sent out to play in a Clydebank side with two players Borge Thorup and Benny McGuire playing just their second game for the Bankies. Like his previous two games Stewart lost an early goal and the inexperienced Clydebank side couldn't cope with the marauding Jim Leishman, who scored two goals and earned a penalty after being hauled down by Gregor Abel in the box. The Bankies went down 4-0 in the end. Mr Leishman went on to manage Dunfermline in future years, and one couldn't help looking down to the goalkeeper at the other end of the ground, a marvellous previous shot stopper at Kilbowie, John Arrol and thinking what if!

This time it was the end for Stewart Forsyth and he returned to Clydebank Juveniles,


Debut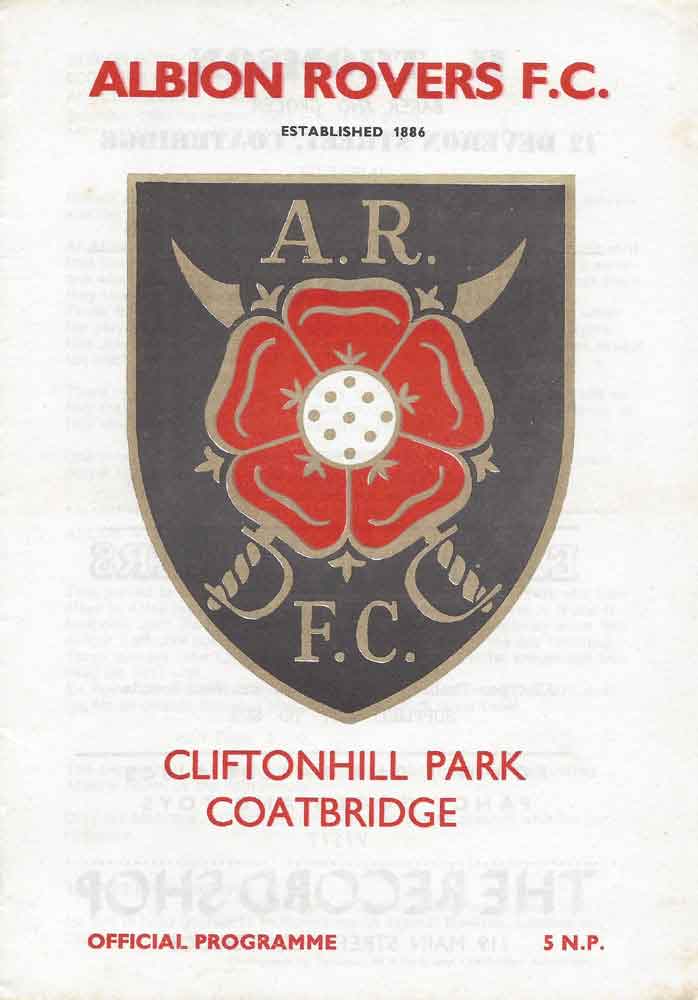 October 28th, 1972
Albion Rovers 4 - 1 Clydebank FC
League (Division 2)
Timeline
---
Date of Birth


Stewart was born on this date in Greenock.

---

Left the Club


Stewart was given a free transfer at the end of the season

---
Player Gallery
Sorry, there are no cards or stickers available for this player.
---
Magazine Articles
Sorry, there are no magazine articles available for this player.