Playing History
| Season | Division | | | G2G | | | Win % | Draw % | Loss % |
| --- | --- | --- | --- | --- | --- | --- | --- | --- | --- |
| 1974-75 | Division Two | 4 | 0 | - | 0 | 0 | 25.0% | 0.0% | 75.0% |
| 1973-74 | Division Two | 3 | 0 | - | 0 | 0 | 33.3% | 33.3% | 33.3% |
| Totals: | | 7 (0) | 0 | | | | | | |
Apps = First Team Appearances (Sub Appearances) | Gls = Goals
Cln = Clean Sheets | CtGR = Clean Sheets to Games Ratio | W/D/L - Games won, drawn or lost as percentage of games played in
Yel = Yellow Cards/Cautions | Red = Red Cards/Dismissals
List of Goals Scored
None
List of Games Played (click to expand)
Biography
There is no bio for this player yet.


Debut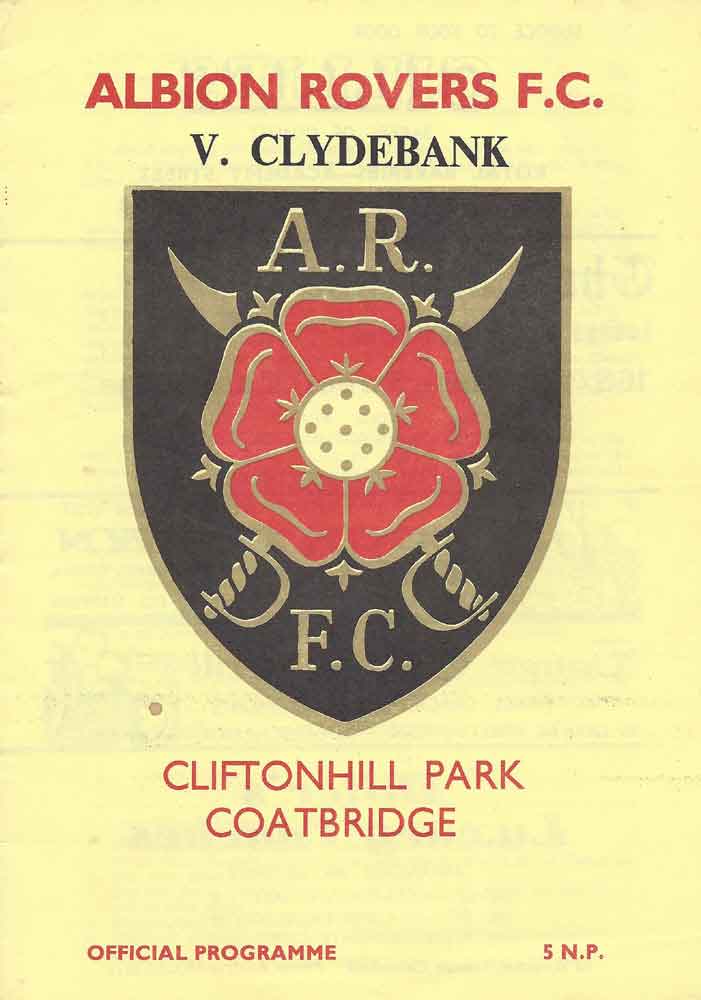 August 15th, 1973
Albion Rovers 3 - 1 Clydebank FC
League Cup (Group 9)
Timeline
---
Date of Birth


Iain was born on this date

---

Signed For Clydebank FC


Iain was signed from Yoker Athletic

---

League Debut

Clydebank FC 1 - 1 St Mirren
League (Division 2)

Clydebank took the field at Kilbowie Park hoping for a return to winning form following the midweek lapse against Stirling Albion. Three of the youngsters - Keeper Matson, Provan and Fanning - were d

---

Last Appearance

Meadowbank Th 1 - 0 Clydebank FC
League (Division 2)

There was an air of expectancy from the home crowd of nearly 1000 when Meadowbank, after facing a strong wind and driving rain, turned round after a no-scoring first half. They had to wait 81 minutes

---
Player Gallery
Sorry, there are no cards or stickers available for this player.
---
Magazine Articles
Sorry, there are no magazine articles available for this player.