Playing History
| Season | Division | | | G2G | | | Win % | Draw % | Loss % |
| --- | --- | --- | --- | --- | --- | --- | --- | --- | --- |
| 1970-71 | Division Two | 1 (1) | 0 | - | 0 | 0 | 50.0% | 0.0% | 50.0% |
| 1969-70 | Division Two | 10 (11) | 0 | - | 1 | 0 | 28.6% | 28.6% | 42.9% |
| 1968-69 | Division Two | 21 (2) | 4 | 0.17 | 0 | 0 | 21.7% | 30.4% | 47.8% |
| Totals: | | 32 (14) | 4 | | | | | | |
Apps = First Team Appearances (Sub Appearances) | Gls = Goals
Cln = Clean Sheets | CtGR = Clean Sheets to Games Ratio | W/D/L - Games won, drawn or lost as percentage of games played in
Yel = Yellow Cards/Cautions | Red = Red Cards/Dismissals
List of Goals Scored (click to expand)
List of Games Played (click to expand)
| | | | | | | |
| --- | --- | --- | --- | --- | --- | --- |
| Aug 22nd, 1970 | 22/08/70 | League Cup | Group 8 | vs. Arbroath (A) | 0 - 4 | |
| Aug 8th, 1970 | 08/08/70 | League Cup | Group 8 | vs. Arbroath (H) | 4 - 1 | (sub) |
| Apr 4th, 1970 | 04/04/70 | League | Division 2 | vs. Brechin City (H) | 1 - 1 | |
| Mar 28th, 1970 | 28/03/70 | League | Division 2 | vs. Stranraer (H) | 2 - 1 | |
| Mar 25th, 1970 | 25/03/70 | League | Division 2 | vs. Queen's Park (A) | 0 - 0 | |
| Mar 21st, 1970 | 21/03/70 | League | Division 2 | vs. Hamilton Accies (A) | 2 - 0 | |
| Mar 14th, 1970 | 14/03/70 | League | Division 2 | vs. East Stirlingshire (A) | 1 - 2 | |
| Mar 7th, 1970 | 07/03/70 | League | Division 2 | vs. Forfar Ath (H) | 0 - 1 | |
| Feb 21st, 1970 | 21/02/70 | League | Division 2 | vs. Stenhousemuir (H) | 0 - 0 | (sub) |
| Feb 14th, 1970 | 14/02/70 | League | Division 2 | vs. Queen of South (A) | 1 - 1 | |
| Feb 11th, 1970 | 11/02/70 | Scottish Cup | 2nd Round | vs. Aberdeen (A) | 1 - 2 | (sub) |
| Jan 3rd, 1970 | 03/01/70 | League | Division 2 | vs. Falkirk (A) | 2 - 1 | (sub) |
| Jan 1st, 1970 | 01/01/70 | League | Division 2 | vs. Dumbarton (H) | 0 - 0 | (sub) |
| Dec 27th, 1969 | 27/12/69 | League | Division 2 | vs. Stirling Albion (A) | 2 - 5 | (sub) |
| Nov 29th, 1969 | 29/11/69 | League | Division 2 | vs. Albion Rovers (H) | 3 - 0 | (sub) |
| Nov 22nd, 1969 | 22/11/69 | League | Division 2 | vs. Berwick Rangers (H) | 1 - 1 | |
| Nov 1st, 1969 | 01/11/69 | League | Division 2 | vs. Hamilton Accies (H) | 2 - 1 | (sub) |
| Oct 18th, 1969 | 18/10/69 | League | Division 2 | vs. Forfar Ath (A) | 1 - 3 | (sub) |
| Oct 11th, 1969 | 11/10/69 | League | Division 2 | vs. East Fife (H) | 4 - 1 | (sub) |
| Sep 20th, 1969 | 20/09/69 | League | Division 2 | vs. Falkirk (H) | 0 - 7 | |
| Sep 13th, 1969 | 13/09/69 | League | Division 2 | vs. Alloa Athletic (A) | 0 - 2 | (sub) |
| Sep 6th, 1969 | 06/09/69 | League | Division 2 | vs. Arbroath (H) | 0 - 2 | |
| Aug 9th, 1969 | 09/08/69 | League Cup | Group 7 | vs. Dumbarton (H) | 1 - 3 | (sub) |
| Apr 26th, 1969 | 26/04/69 | League | Division 2 | vs. Berwick Rangers (A) | 0 - 5 | |
| Apr 19th, 1969 | 19/04/69 | League | Division 2 | vs. Stirling Albion (H) | 2 - 2 | |
| Apr 14th, 1969 | 14/04/69 | League | Division 2 | vs. East Stirlingshire (A) | 0 - 1 | |
| Apr 12th, 1969 | 12/04/69 | League | Division 2 | vs. Forfar Ath (A) | 0 - 1 | |
| Apr 5th, 1969 | 05/04/69 | League | Division 2 | vs. Ayr Utd (A) | 0 - 0 | |
| Mar 22nd, 1969 | 22/03/69 | League | Division 2 | vs. Albion Rovers (H) | 2 - 0 | |
| Mar 15th, 1969 | 15/03/69 | League | Division 2 | vs. East Fife (A) | 1 - 1 | |
| Mar 8th, 1969 | 08/03/69 | League | Division 2 | vs. Motherwell (A) | 1 - 2 | |
| Feb 26th, 1969 | 26/02/69 | League | Division 2 | vs. Hamilton Accies (H) | 5 - 0 | |
| Feb 22nd, 1969 | 22/02/69 | League | Division 2 | vs. Stranraer (A) | 1 - 1 | |
| Feb 15th, 1969 | 15/02/69 | League | Division 2 | vs. Montrose (H) | 5 - 0 | |
| Jan 18th, 1969 | 18/01/69 | League | Division 2 | vs. Alloa Athletic (A) | 3 - 3 | |
| Jan 11th, 1969 | 11/01/69 | League | Division 2 | vs. Queen of South (H) | 3 - 3 | |
| Jan 4th, 1969 | 04/01/69 | League | Division 2 | vs. Forfar Ath (H) | 3 - 0 | |
| Jan 2nd, 1969 | 02/01/69 | League | Division 2 | vs. Queen's Park (H) | 1 - 3 | (sub) |
| Jan 1st, 1969 | 01/01/69 | League | Division 2 | vs. Dumbarton (A) | 3 - 3 | (sub) |
| Dec 14th, 1968 | 14/12/68 | Scottish Cup | 1st Preliminary Round | vs. Cowdenbeath (A) | 0 - 1 | |
| Oct 26th, 1968 | 26/10/68 | League | Division 2 | vs. Montrose (A) | 3 - 5 | |
| Aug 24th, 1968 | 24/08/68 | League Cup | Group 6 | vs. East Fife (H) | 1 - 3 | |
| Aug 21st, 1968 | 21/08/68 | League | Division 2 | vs. Brechin City (A) | 1 - 3 | |
| Aug 17th, 1968 | 17/08/68 | League Cup | Group 6 | vs. Queen of South (A) | 2 - 1 | |
| Aug 14th, 1968 | 14/08/68 | League Cup | Group 6 | vs. Berwick Rangers (H) | 2 - 4 | |
| Aug 10th, 1968 | 10/08/68 | League Cup | Group 6 | vs. East Fife (A) | 0 - 2 | |
Biography
Signed from Drumchapel Amateurs by Chelsea manager Tommy Docherty in August 1967. Made his Chelsea debut one month later, September 1967, aged only 17 years old, against Southampton. Chelsea lost 6-2 at Stamford Bridge, the goalscorers were all legends of the game. Peter Osgood scored the two Chelsea goals, Ron Davies the Welsh internationalist scored four (4) and Martin Chivers later of Spurs and England scored the other two Southampton goals. This was his one and only Chelsea appearance. He had played with Danny Gray in the same Chelsea Youth Team.

Paul signed for Clydebank before the start of the 1968/69 season. He was at that time part of the " Bankie Babes " a young exciting team of talent. Paul was an inside forward, who Tommy Docherty saw as a competitive midfielder. However during his two years as a Bankie his talent was never given the chance to develop. He became a utility man playing in various positions, including right back, centre half, centre forward, right winger. He left Clydebank before the start of the 1970/71 league season. He had been released by Chelsea on medical grounds due to blood pressure issues. He ended up playing junior football with Petershill. Over fifty years after his debut, he still holds the record as the youngest Chelsea centre forward.


Debut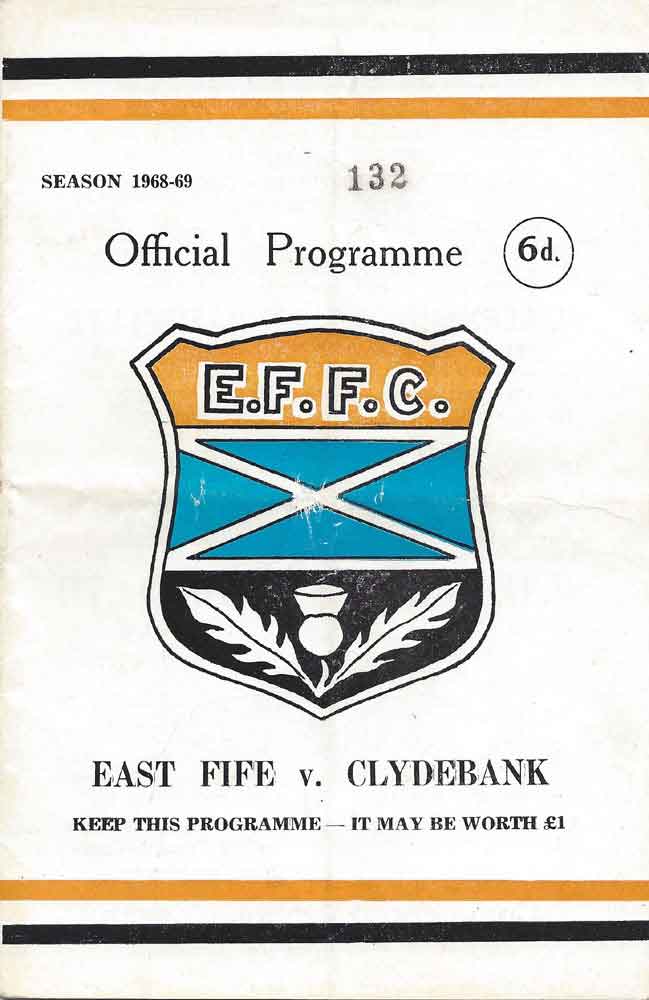 August 10th, 1968
East Fife 2 - 0 Clydebank FC
League Cup (Group 6)
Player Gallery
Sorry, there are no cards or stickers available for this player.
---
Magazine Articles
Sorry, there are no magazine articles available for this player.